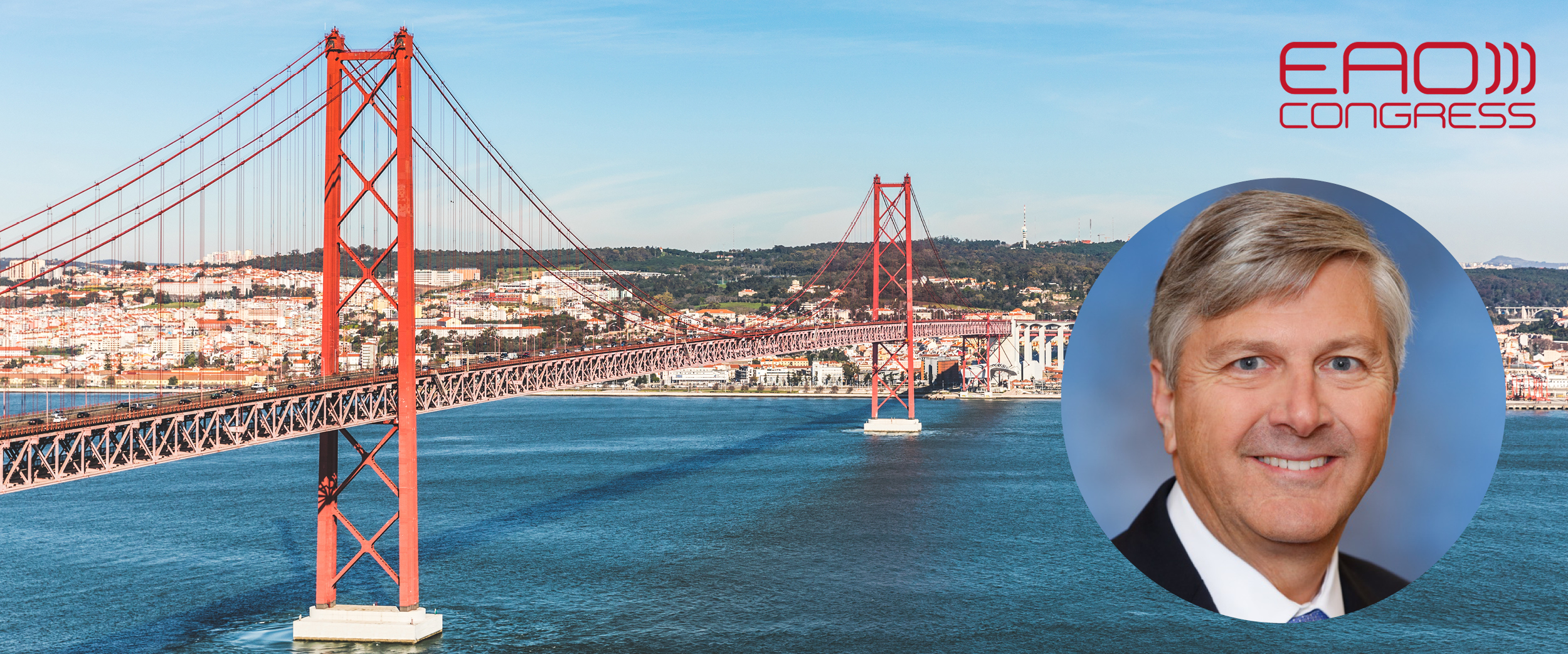 At the 28th Annual Scientific Meeting of the European Association for Osseointegration (EAO 2019), Dr. Jeff Ganeles will be one of four renowned speakers at the Osstell Scientific Symposium.
Dr Jeff Ganeles, you will be giving a lecture at Osstell Scientific Symposium at the EAO Congress 2019. On what topics will you focus during your presentation?
The lecture is entitled "When is that implant ready? Principles and rationale for using resonance frequency in clinical decision making". The objective of this presentation is to educate the participant about the healing events leading to osseointegration and subseqent restoration. Examples, indications and recommendations for use of different loading intervals will be presented.

Patients have always wanted reduced "time to teeth" without risking problems or failures. The improvements in implant surfaces and understanding about the biologic processes of osseointegration make it reasonable to give patients what they want- less waiting time to complete implant dentistry. Measuring stability with Osstell and introducing objective ISQ measurements into clinical decision making get dentists confidence to restore sooner, and patients to accept and value treatment more. Essentially, this technology is more than a gimmick, it provides actionable information that benefits the doctor and patient.
The Osstell Scientific Symposium will be held under the theme "Evidence-based guidance for implant loading—sharing knowledge for predictable treatment outcomes". What would you say participants can look forward to?
The Osstell Symposium is a smorgasbord of information from real practicing dentists who were early adopters of Osstell technology. The measure of any meeting is how many "pearls" the participant comes away with. It is very possible that being exposed to how the Symposium doctors use Osstell in clinical practice will trigger significant windows of opportunity in the participants' practices to improve the quality of implant services which will translate into increased patient satisfaction, patient demand, professional satisfaction and profitability. It is a win-win for dentists and patients.
Thank you Dr Jeff Ganeles for your time. We look forward to your lecture!
We invite all attendees of EAO 2019 to join the 11th annual Osstell Scientific Symposium at EAO 2019 in Lisbon on 26 September (10:15–12:15). The symposium features four distinguished speakers: Prof. Neil Meredith (Australia), co-inventor of RFA and Osstell; Dr Jeffrey Ganeles (US); Dr Barry Levin (US); and Dr Marcus Dagnelid (Sweden), moderator. The speakers will discuss "Evidence-based guidance for implant loading—sharing knowledge for predictable treatment outcomes". Sign up here to receive the recording of the lectures afterwards.