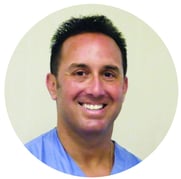 By Barry P. Levin, D.M.D.
Diplomate, American Board of Periodontology
Private Practice, Jenkintown, PA
Temporizing immediate implants in the esthetic zone is quite common. Assuring safety and predictability is critical and decisionmaking regarding when to perform IIPP is critical. Achieving primary stability is a prerequisite for providing a provisional restoration at the time of implant placement. Many surgeons rely on measurable parameters to base their clinical decisions. Commonly, insertion torque value (ITV) is used to gauge how "stable" an implant is within the osteotomy. This is strictly a measurement of rotational stability. Another method of quantifying stability is resonance frequency analysis or RFA, which measures axial stability. This is measured with the Osstell devices and is delivered an implant stability quotient or ISQ score in a range of 0-100.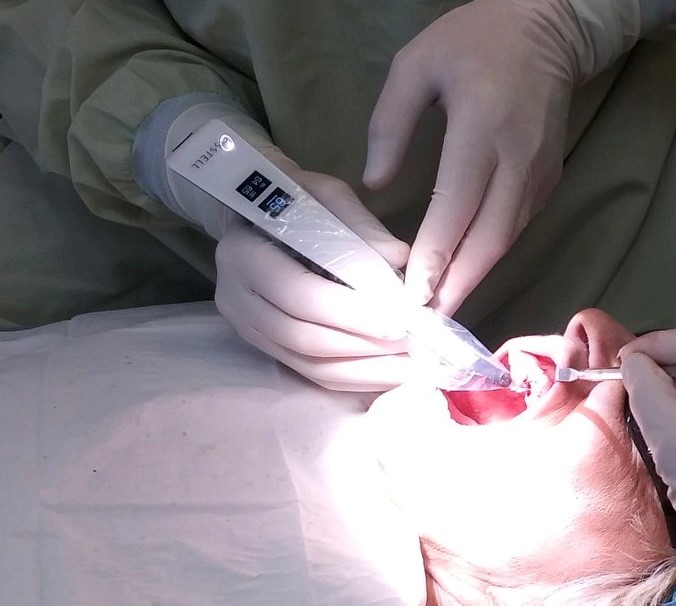 Osstell ISQ measurement using the Osstell Beacon
A clinical study of immediate implants in non-molar sites failed to demonstrate a correlation between ITV and ISQ (Levin). In this study of 59 consecutively placed implants in 52 patients, the ITV's ranges from 20-50 Ncm with an average of 28 Ncm. The ISQ values ranged from 51-80, with an average of 68.
Interestingly, a subset of 13 patients received immediately provisionalized implants, with an average ITV of 23.2 Ncm and average ISQ of 69.4. Had the ITV been the sole criteria for immediate loading, and the value of 40 Ncm been arbitrarily chosen, only two of these 14 implants would have been considered "safe" to temporize at time of implant placement.
The ability for clinicians to determine which implants are able to successfully load/temporize at time of placement is critical. Techniques which objectively determine the stability of implants, and repeatable methods capable of gauging progression of digression of osseointegration are extremely valuable.
Clinical Example:
Tooth #11 required extraction and immediate replacement. Following flapless extraction, a 3.6mm x 13.0mm implant was placed with an insertion torque value of 20 Ncm. ISQ was recorded with a score of 66 with the Osstell device. The procedure was performed with a Dermal Apron Technique. The temporary restoration was out of occlusal contact with the antagonist, mandibular teeth and the patient was instructed to avoid function for 6 weeks in this area. At 10 weeks, the provisional crown was removed for follow-up ISQ measurements. The second value was ISQ of 73. This increase demonstrated enhanced secondary stability or osseointegration. The crown was restored and has been in function for over 4 years without complications.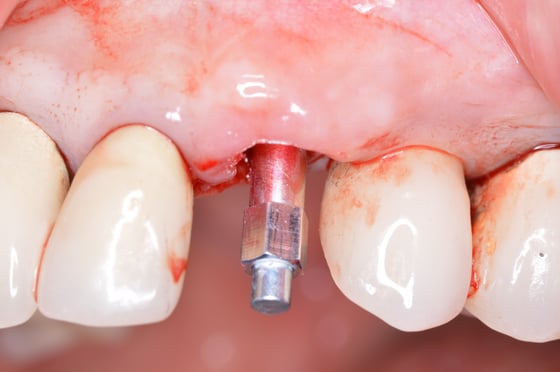 Initial ISQ of 66 at time of immediate placement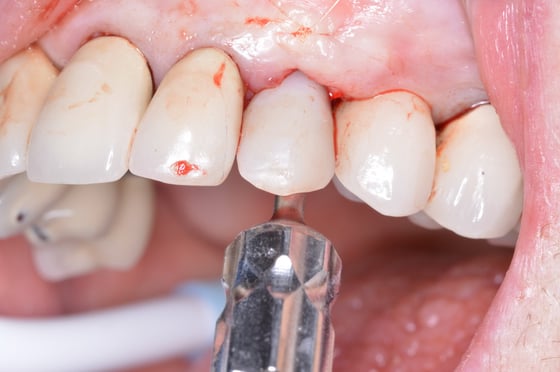 Immediate temporization via Dermal Apron Technique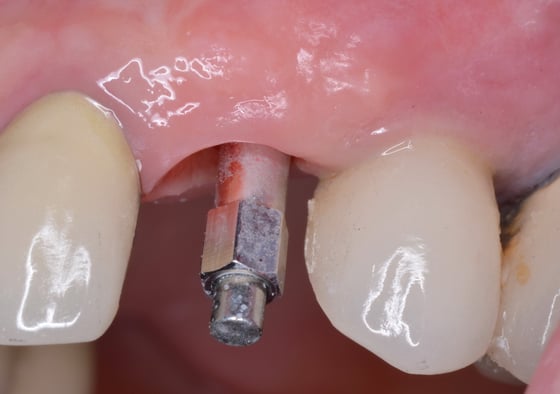 Follow up ISQ at ten weeks of 73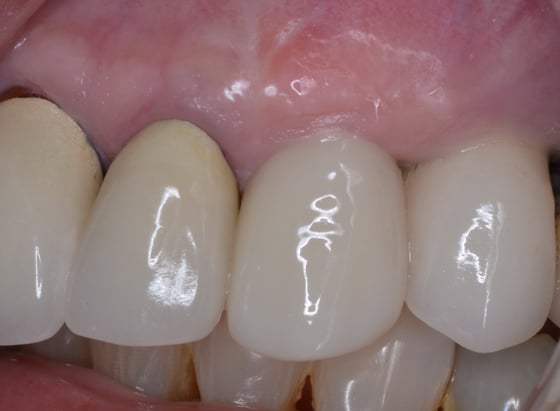 Final Restoration
Want to learn more? Download our free ebook here!